1 tag
#thirstytexts - "You're pretty ratchet"
He said he wasn't going to text me anymore, but we'll see about that.
Anonymous asked: Your pieces are some of the absolute best on Thought Catalog. Will you be posting any new ones soon? Please say very very very soon, I keep rereading your old ones....
Anonymous asked: Why the anonymity? Does it keep your writing more honest?
fuckkatrinadevoort asked: if my supposition was that you're not at all inclined to meet someone through tumblr, would i be correct?
2 tags
Hooking Up With Girls At The Advent Of The... →
Before Myspace and Friendster, sites like Hot Or Not, Face the Jury, and What the Dilly were online playgrounds, occupied by the users of all ages who were predominately weird. These sites were filled with far more questionable discourse than you've ever seen on Facebook. I wrote a new story for Thought Catalog:  "Hooking Up With Girls At The Advent Of The Internet"
Anonymous asked: I'm thirsty for new stories
4 tags
#thirstytexts - "Do you have power yet?"
Flashback Friday: Texts sent to me in the days following Hurricane Sandy.
1 tag
#thirstytexts - "Wanna bone?"
I like how he's backing me up on this decision.
Anonymous asked: hey so whatever happened to the "howtolivealie" dude? some of his stories were funny is a sketchy way hah
1 tag
2 tags
#thirstytexts - The less than triumphant return of...
It's been a year and four months since the last time Dick texted me, so I guess now was as good a time as any to… what, reach out? Rekindle some weird shit?  (Then again, what the hell should I expect? I mean, we met off Craigslist Missed Connections.)
Insulting writers in their Ask box?
YAWN.
Listen
1 tag
#thirstytexts - "Just the taint"
This joke got carried a little bit further than necessary. Just goes to show there's no such thing as a thirst-free hour of the day, my friends. 
4 tags
Anonymous asked: Where did "Uneven Currencies" go?
2 tags
"As it turns out, women who are overweight and/or over five feet nine..."
– Dan Slater, Love in the Time of Algorithms
Anonymous asked: Do you ever hook up with ladies anymore?
Anonymous asked: I keep on reading shitty sex stories on Thoughtcatalog! Please come back. The interweb is so awful without you. x
Anonymous asked: how hungry are you for fodder that undermining conscious men in a 'post-feminist' world?
Anonymous asked: I would love to hear your thoughts on the TV show "Girls."
1 tag
#thirstytexts - "Sweeter than candy"
The only thing less cute than guys with 8-packs bitching about how Twix bars are making them "fat" is comparing kissing a girl to eating candy. (Seriously dude, Mandy Moore wants her shtick back.)
1 tag
#thirstytexts - "What kind of text is that?"
The 'Ricans do things differently, apparently.
4 tags
"So there was this girl at Jerry's this weekend…" Aaron said. I begged him for details. Jerry was a rich kid with negligent parents, colloquially known as "Jerry the Jew." The nickname was not chosen to reference his family's religion so much as it was to reinforce the notion that they had more money than God. While my group of friends was relegated to partying in our parents' basements,...
2 tags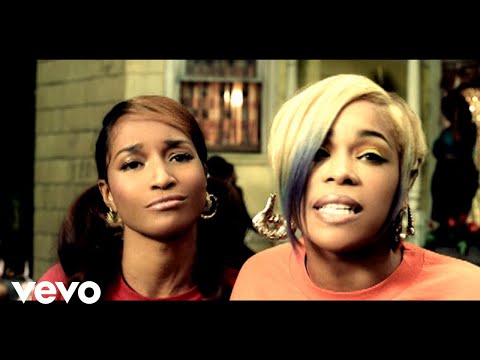 1 tag
#thirstytexts - "All I'm saying is..."
… there's a story coming out of this, I just haven't had time to write it yet.  (Previously.)
Anonymous asked: What are your thoughts on porn, in general? How do you feel about alternatives such as makelovenotporn. tv?
"Research has consistently found between 50 and 67 percent of women fake orgasm...."
– Why Do Women Fake Orgasms (via wilkinsky)
2 tags
1 tag
#thirstytexts - "Ride me?"
If you ever think there's no harm in removing someone from your block list because you can't remember why you put them on there in the first place, rest assured they will remind you.
6 tags
The First Four Girls I Fooled Around With
"Then there was Eva, the second of four kids raised by multimillionaires that refused to clothe their children in anything they didn't find on sale at Target. It seemed like every time my mother dropped me off in front of their mini-mansion, they'd added something new and bourgeoisie to the backyard; first it was a hot tub, then a swimming pool, followed by a tree house, two tennis courts...
3 tags
Sex for money is still sex for money, even if you...
Originally I answered this question in my podcast, but that was eaten by someone else's computer and I'm spread a bit too thin at the moment to re-record the whole thing. First, the letter: Hey Claire,  I'm a 21-year-old college student buried in debt and working a part-time job. Recently, a friend of mine told me how easy it was for her to make lots of cash on a sugar daddy...
1 tag
#thirstytexts - "You are the worst."
In case you were curious as to the origin of this tweet… It's good to know that no matter how I reply to a text about upcoming industry-specific events, this is the kind of response I'll get.
Anonymous asked: Do you ever worry about losing your anonymity?
travlinshoes asked: Hi Claire. Big fan here. From the first entry you've been illuminating hallway of female psychology for me. So I figure I'd ask you a big question: What does the word "slut" mean to you as a girl, and why in the age of free prophylactics, are many girls still anxious to not be seen as too focused on sex? Thanks.
Anonymous asked: What are your thoughts on Cat Marnell?
1 tag
2 tags
#thirstytexts - "Bye now."
The problem with having a job, trying to write whenever possible, and still maintaining friendships is that people get their dicks out of joint when you don't get back to them in a timely enough fashion.  Then again, I met this guy at a PEN literary event and he was kinda #thirsty-weird from the get-go. (Beyond that, he also didn't meet the attractiveness threshold necessary for me...
2 tags
I'm recording my first podcast this weekend
I've received some great questions & conversational prompts so far, but I'm not above asking for a few more.  Email / ask / that weird tumblr mail option - whatever, your input is appreciated.
5 tags
As freeing as writing about my sex life online can be, sometimes I forget that the internet doesn't offer much in the way of anonymity anymore. I am reminded of this fact when my lunch break is interrupted by the familiar chirp of my phone, alerting me that I have text message from an unknown number. So I read your story about mw… it says. I have to re-read the message a few times before I...
1 tag
#thirstytexts - "Wanna meet up?"
For whatever reason, I sent this instead: This is roughly two steps above saying I was busy washing my hair, right?
3 tags
#thirstytexts - "Don't you have a gf?"
The idea of unintentionally "running across" emails from several years ago is laughable in & of itself… but texting me out of the blue, when you have a girlfriend, to talk about it?  Your #thirst is too real, babe.
3 tags
#thirstytexts - "Enticing, no?"
Clearly, I remained unconvinced.
6 tags
Podcast: Continuing thoughts
Thank you for all the feedback, ladies & gentlemen. I'm working on the next series of stories, which (with any luck) will be published places where lots of people will read them and call me nasty names in the comments. However: I still think a podcast would be fun… just not as the main avenue for my storytelling. I have a few ideas for guests that I riff well with, and we've...
3 tags
Should Claire Mott be podcasting?
I've enabled responses on this post because I want to know if you'd have any interest in a podcast version of the stories on this blog. It seems best to ask first, since: 1.) Nobody wants to do a bunch of work if it's a dumb idea, and  2.) I'm curious if you'd rather hear someone answer questions or tell stories. Or both?  Your response is/was/would be appreciated....
3 tags
#thirstytexts - "Hey, hi, how ya doing?"
It's been a year since the last time I heard from Dick.  Be safe and happy 2013, everyone. <3
Anonymous asked: do you have any favorite blogs?
Anonymous asked: Have you ever read boyslifenyc? If yes, was it in any way a force in creating this site?
Anonymous asked: Of all the guys you've blogged about having sex with, who was the best lay?
2 tags
#thirstytexts - "It's not that serious."
If you don't know what to say in response to this text, it's okay - I didn't either. (I have not slept with this dude.)